3D printing is surging in the manufacturing industry due to growing demand within robotic applications. Robotics continue to serve as the industry leader in efficient manufacturing. The high development cost of robotic technologies delays the rapid installation in industrial facilities.
3D printed components serve as a suitable solution for cost reduction. The combined reduction in weight and reduced material waste, generates cost effective robotic systems. Continued R&D with 3D printed components will allow for affordable, robust and highly efficient robotic mechanisms.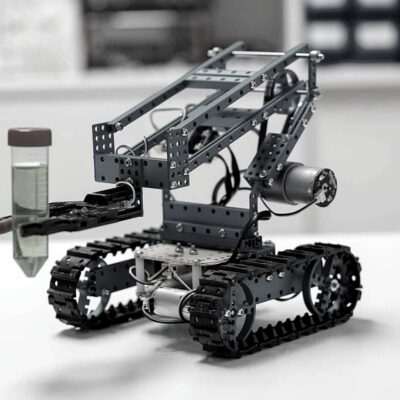 Current process enhancements are focused on automating 3D printing processes for high volume production. The primary hindrance with 3D printed processing is cycle time of small plastic products. Like traditional machine processing methods 3D printing requires skilled technicians to operate the equipment. This labor demand is sourcing hands-free processing to maintain the low cost at high volume production. Robotics will be the industry leader to streamline 3D processing by maintaining low change over and set-up times.
3D printed components will continue to enhance robotic systems through the means of reliability and cost efficiency. The product line of Covalo is customized to suit robotics with linear motion, rotary motion and additional linkage/support systems. The combination of strength and light weight make Covalo's engineered parts a smart choice in next generation intelligent systems.